Heroes Guide
After entering the game you can choose faction from Wei Shu Wu and Lords. There are also some core heroes for different factions.
Shu – Guan Yu, Zhao Yun, Zhuge Liang…
Wei- Cao Cao, Zhang LIao, Sima Yi…
Wu- Gan Ning, Taishi Ci, Zhou Yu…
Lords- Yu JI, Lu Bu, Dong Zhuo…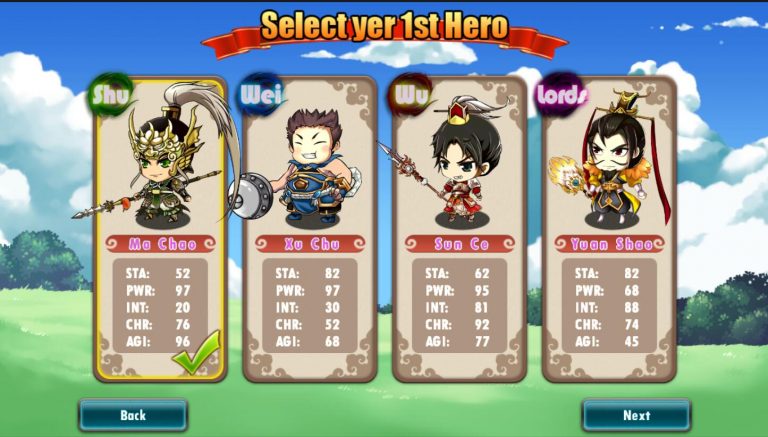 Faction heroes
The heroes can be got from Mall's draws or some promotion events in the Bonus icon. You can equip the heroes with 5 types of gears which will be introduce in the following. The heroes have different types, growth and factions. For example PWR means power hero. INT means it's a mage hero. Usuually you have to collect the heroes from the same country to activate the Bond buffs which are showed as red heart. In heroes' star tab, you can open different Lvs' slots to add stats. Then you may gaze stars until you find a preferred one. If you don't like the stars' type, you can just click change to switch with other heroes.