Join the conquer wars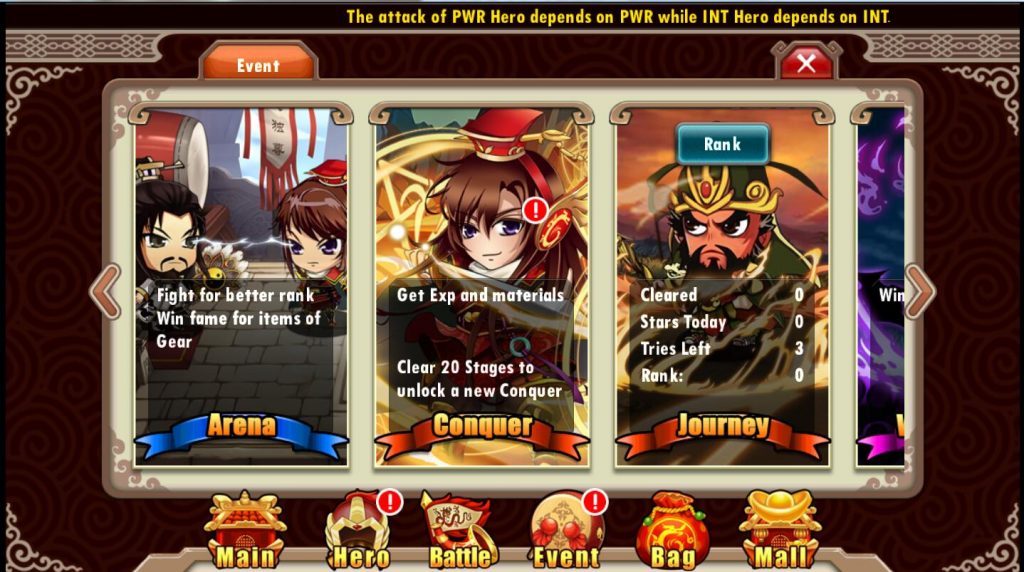 We will add new features in events! You will meet the legendary generals such as Zhang Jiao, Lu Bu as your opponent! The challenging legends are all highly upgraded with special effects. Be confident and beat the legends! You will be rewarded after completing the Conquer stages.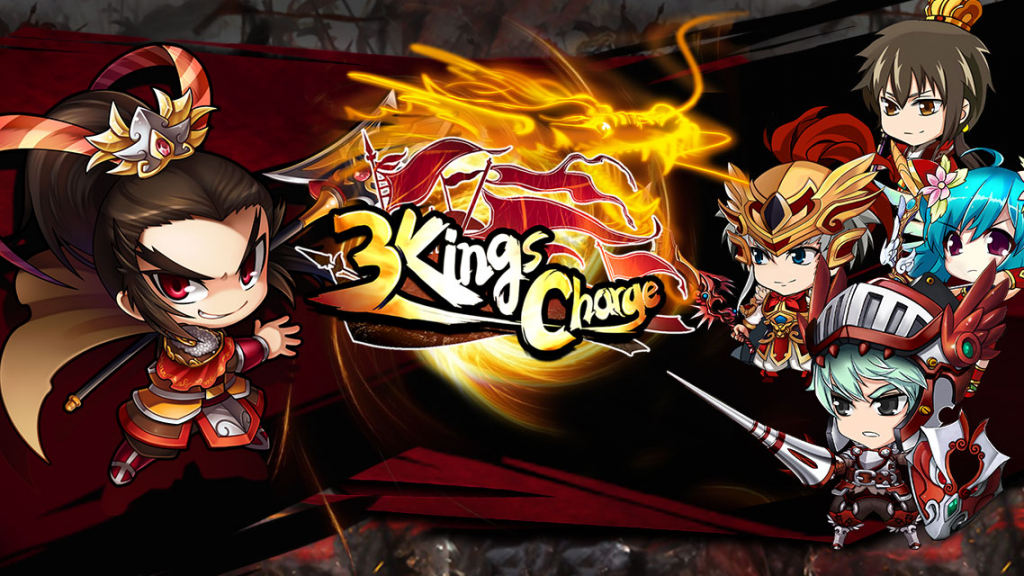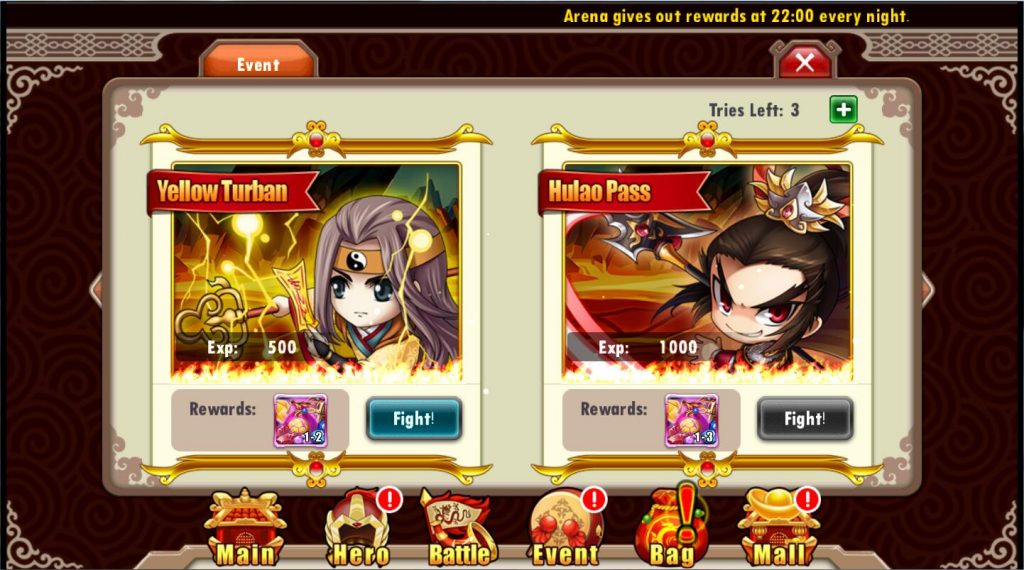 Rules of Conquer Wars:
1.Win the 1st Reward after clearance of certain Conquer stage for the 1st time.
2.Clear 20,40,60… map Stages to unlock a new Conquer stage.
3.You have to challenge the stages of Conquer in order.
4.There will be 3 free tries of Conquer a day
5.Rush the already cleared stages to get the Loot directly
6.Gain EXP and Loot from the clearance of each conquer stages. There are chances to get materials or items from Loot.
7.Ther will be more EXP and loots from the higher level conquer stages. So try your best to clear more stages!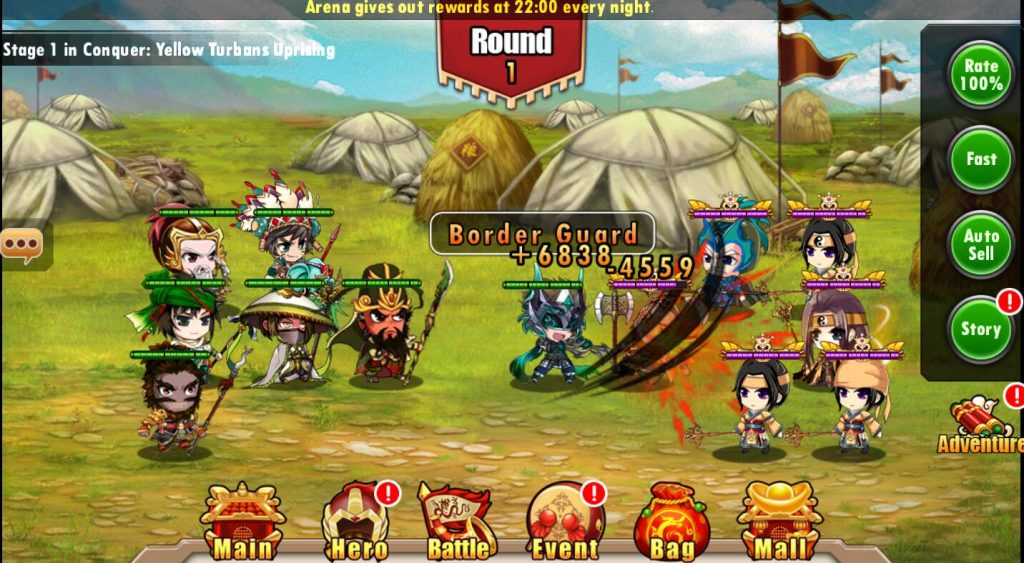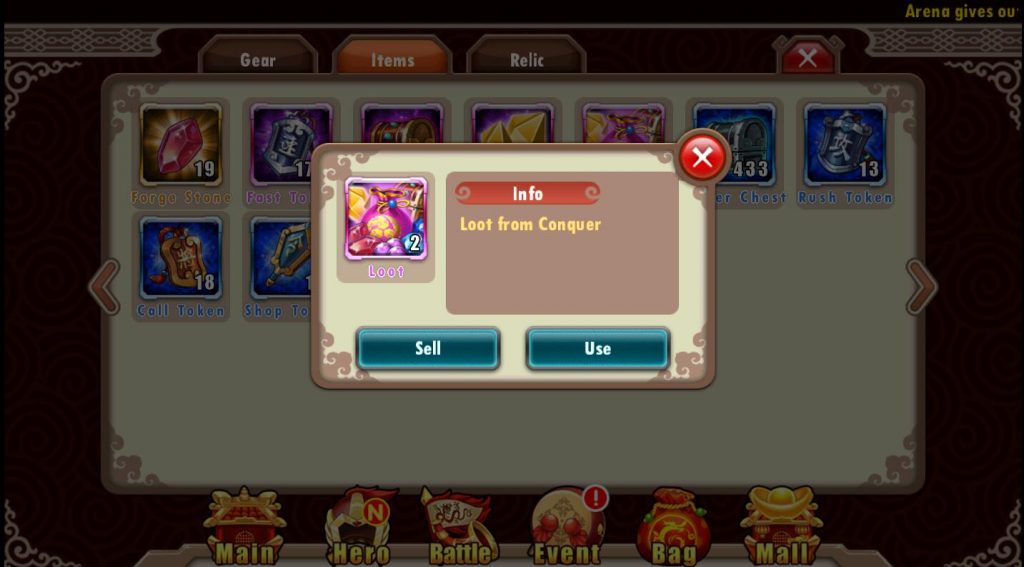 Team Up for Power Up
You can unlock team II to help the main team to activate more buffs. Slots of Team II can be unlocked from Lv.10 to Lv.40 Add more heroes into team II to lighten the buffs/ bonds between heroes. As you can only add 7 heroes in your main team at most some of the buffs cannot be activated at the same time. The Team II won't join the battlefield to fight but they can help to activate the buffs for the main team to increase stats.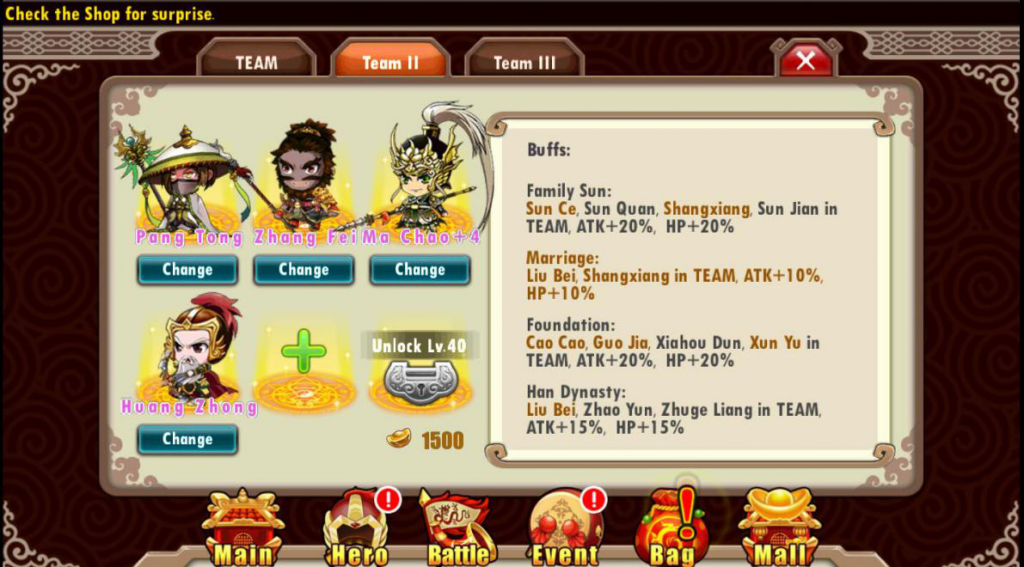 Tips: Please update necessary resources to find new features or events. Then you may relogin to find them!